What is Outpatient Rehab for Alcoholism?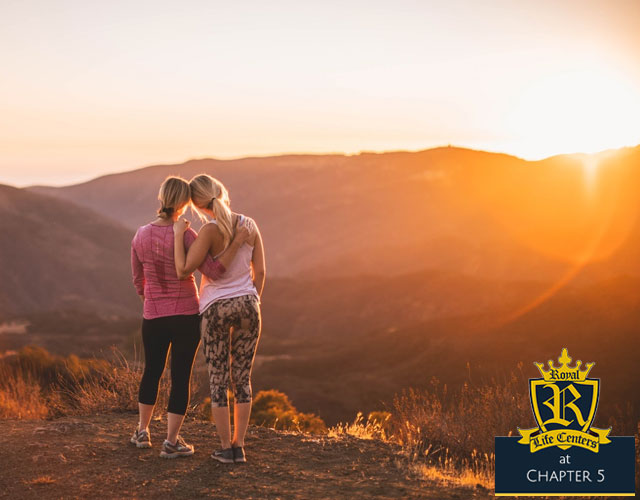 March 5, 2019 9:17 pm
-
Statistics on Alcoholism
The reality of alcoholism is that it's rampant in the United States, affecting more than 15 million Americans ages eighteen or old, and about 623,000 young adults between the ages of twelve and eighteen. The Centers for Disease and Control reports over 88,000 deaths each year (just in the United States) are attributed to alcohol. Each day, 36 people die from alcohol and over 700 are injured in accidents caused by drivers under the influence of alcohol.
Who is Affected?
The National Institute on Alcohol Abuse and Alcoholism reports that over their lifetime, about 17% of men and  8% of women will develop an alcohol use disorder. These numbers are extremely alarming, and the sad truth is that a very small percentage of the affected will seek treatment for their alcohol addiction because of the stigma surrounding addiction and alcohol rehab centers. Not only are those struggling with drug and alcohol use disorders are affected by addiction, but also the family and loved ones in their lives are affected.
Alcohol Treatment
In order to overcome alcohol use disorder, a comprehensive addiction treatment is needed. Selecting a treatment center that is knowledgeable about how to treat all substance use disorders as well as co-occuring disorders can be the difference between life and death in the subject of addiction. The most effective treatment centers will treat substance abuse with a variety of therapies, including: psychotherapy, group therapy, behavioral therapy, and physical wellness therapy.
Alcohol treatment can be accomplished with an inpatient program or in an outpatient level of care. All of our levels of care within Royal Life Centers at Chapter 5 combine medication-assisted treatment, a variety of therapies, and a strong network of support and accountability. Medication-assisted treatment is particularly helpful for those with substance use disorders alongside a co-occuring disorder, because this treatment type offers medication in addition to behavioral therapy for all around mental and behavioral health. We also use medication-assisted treatment for guests in our 9-week program, usually using Naltrexone as a relapse preventative. Naltrexone when used for an alcohol addiction will greatly lessen cravings, and discourages drinking because it makes the consumption of alcohol undesirable as feelings of intoxication are reduced and reduces the desire to drink more. Naltrexone does not cause a physical response upon the consumption of alcohol, it only discourages drinking by reducing cravings and making the act of drinking much less desirable as the effects are lessened and result in disinterest.
Comprehensive Addiction Treatment
Comprehensive addiction treatment will include various levels of care that are designed to follow guests through their treatment and transition them across the stages of recovery, ultimately preparing them for a successful life in sobriety. Any comprehensive treatment facility or rehab facility should include programs at different levels of care. Levels of care speak to the amount of direct medical supervision provided, inpatient programs are the highest level of care while outpatient programs are a limited level of care designed for guests who are preparing for independence from a treatment setting.
Treatment Options
The first step of recovery is attending a medical detox facility to safely remove a substance from your body. Once physical health is established by safely and comfortably treating any symptoms of withdrawal, guests should move to another inpatient level of care, like Royal Life Centers residential inpatient program. Our 2-week residential inpatient program is designed to follow guests from medical detox, to begin the real work of recovery. Royal Life Centers at Chapter 5 offers a partial-hospitalization program (PHP), intensive outpatient program, and an outpatient rehab program. Our comprehensive 9-week program was created to transition guests through the recovery process from PHP to IOP, preparing them for our outpatient program while they reside in our sober living facilities.
Types of Outpatient
Royal Life Centers at Chapter 5 provides a 9-week program that includes intensive therapy along with physical wellness therapies. Intensive outpatient and outpatient programs are offered by Royal Life Centers at Chapter 5, which prepares guests for ultimately living independently. We offer a 9-week program which transitions guests from our partial-hospitalization program (PHP) to our intensive outpatient program (IOP). During our 9-week program, guests attend therapy and undergo a vocational program which prepares them to enter or re-enter the workforce.
What is Outpatient Rehab for Alcoholism?
After guests complete our 9-week program, they are invited to enter our outpatient (OP) program, which offers the option of living in our graduate housing. First-time guests can also enter our outpatient program and have the option of living in our graduate housing as well, given they have some time in sobriety and are looking to enrich their recovery. Outpatient guests also hold the option of living at home while attending our outpatient services.
Our outpatient program offers therapy at a frequency that is decided by our guest and their case manager, choosing which therapy groups will benefit that individual the most and at which frequency. Royal Life Centers at Chapter 5 offers therapy on a weekly, bi-weekly, or monthly basis for outpatient guests. Outpatient guests play an active role in creating their own treatment plan, alongside the guidance of their appointed case manager and therapist. Our goal at Royal Life Centers at Chapter 5 is to prepare each guest for a healthy, happy, and successful life in sobriety. Each guest will get the opportunity of self-discovery, finding joy in new activities, make meaningful and supportive relationships with sober supports, and learn how to prevent relapse. Royal Life Centers at Chapter 5 wants to help each guest find happiness and confidence in their sobriety. Because We Care.
Reach Out, We Are Here to Help
For more information, please reach out to our experienced addiction specialists, who are available 24/7 to answer any questions you may have about Alcohol Use Disorder or Substance Use Disorder, treatment options, bed availability, and any other questions or concerns you may have. Because We Care. Please give us a call toll free at (877)-RECOVERY or (877)-732-6837.