Freedom from addiction to drugs and alcohol starts here
(877) 732-6837
Voted one of the top ten rehabilitation centers, Royal Life Centers was recently featured on
read the full article here
Begin Your Journey Today
Royal Life Centers at Chapter 5 knows taking that first step can be hard. Picking a treatment program that works shouldn't be difficult. Everything we do at Royal Life Centers revolves around our guests, Because We Care. Our residential treatment program is where guests will jumpstart their program of recovery. Typically, our inpatient program runs for 14 days but in some circumstances a longer stay of up to 30 days is necessary. Therapists work closely with each guest on a personal assessment, and then create a custom treatment plan based on this assessment. We have a high staff to guest ratio so that we're always available for whatever needs might arise. Most of our staff are in recovery from substance use disorder themselves, making them an invaluable resource with first hand experiences. During group and individual therapy guests will develop the skills needed to stay sober outside of treatment. Our open-campus environment makes sure guests don't feel like they are institutionalized or in a hospital.
At Royal Life Centers, you will never be treated as a "client", you are a guest in our home. Our delicious homemade meals are provided by our on-site chef. TV's connected to DishNetwork in every comfortable, roomy bedroom, will make you feel right at home. After residential treatment, our 9-week aftercare is a perfect next step. Our 9-week program is broken down into 3-phases where we give our guests the freedom and tools needed for success, all while holding them accountable. We also work with guests and their families in cases of financial hardship. At Royal Life Centers, we're always by your side, Because We Care.
Our Addiction Recovery Programs
The Royal Life Centers Experience
Addiction Recovery Specialists
Royal Life Centers employs some of the finest addiction specialists in the industry. Long-lasting sobriety is an achievable goal, and we are here to make that a reality. We work hard on every level to ensure that guests are comfortable and safe throughout their treatment. Our nurses, therapists, case managers, and sober support staff guarantee that guest care is always our top priority, Because We Care.
Get Help Today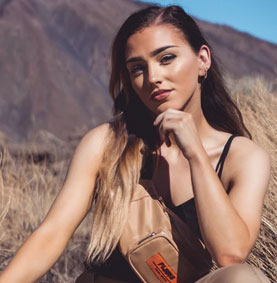 Such a wonderful program and staff members! They genuinely care for their clients and everyone whose life they touch. I'm so grateful for Royal Life Centers I owe them my life!
- Ashley B.
*Due to HIPAA laws, we are unable to show actual client photos. However, each of our testimonials are verified Google reviews.
Latest News and Articles