Arizona's Premier Men's Drug & Alcohol Rehab
Freedom from addiction to drugs and alcohol starts here
(888) 534-9140
Voted one of the top ten rehabilitation centers, Royal Life Centers was recently featured on
read the full article here
Begin Your Journey Today

at our Comprehensive Men's-Only Addiction Treatment Program
Royal Life Centers at Chapter 5 knows taking that first step can be hard. Picking a treatment program that works shouldn't be difficult. Everything we do at Royal Life Centers revolves around our guests, Because We Care. We create a distraction-free environment where men can come to focus on their healing, to gain a better understanding of the self-made obstacles that often keep us stuck, to find another solution-- a better solution than drugs or alcohol. Our residential treatment program is where men will jumpstart their program of recovery. The program is residential, meaning that we will provide you with a bedroom, meals, in-house therapy— everything that you need. Typically, our inpatient program runs for 14 days, however, for those whose circumstances require a longer stay in a residential setting, we offer an extension of up to 45 days. Therapists work closely with each guest and guide you through a personal assessment to create a custom treatment plan, or individual support plan (ISP), based on this assessment. We have a high staff-to-guest ratio to ensure that we're always available to fulfill whatever needs might arise. Most of our staff are in recovery from substance use disorder themselves, making them an invaluable resource with empathethic dispositions and first-hand experiences. During group and individual therapy, guests develop the life-changing skills needed to stay sober outside of treatment. Our open-campus environment makes sure guests don't feel like they are institutionalized or in a hospital.
At Royal Life Centers, you will never be treated as a "client", you are a guest in our home. Our delicious homemade meals are provided by our on-site chef. TVs connected to DishNetwork in every comfortable, roomy bedroom, will make you feel right at home. In our Royal Life Centers Arizona locations, we provide a medical detox and residential inpatient program for drug or alcohol abuse rehabilitation that is gender-specific. Our programs in Arizona keep the focus on treatment and healing, so that men and women can effectively recover in a meaningful way. The brotherhood at Royal Life Centers at Chapter 5 is untouchable, and keeps our program beyond unique, as well as suited to those who are serious about bettering themselves. After residential treatment, our 12-week aftercare is a perfect next step. We offer our structured aftercare programming at Royal Life Centers locations in Washington State. Our 12-week program is broken down into 3 stages where we give our guests the freedom and tools needed for success, all while holding them accountable. We also work with guests and their families in cases of financial hardship. At Royal Life Centers, we're always by your side, Because We Care.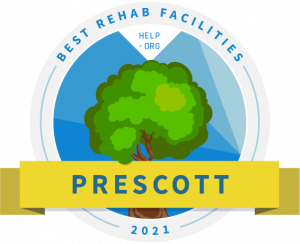 Our Addiction Recovery Programs
Medical Detox

Our medical detox program begins with an individual clinical assessment of each guest. Following this initial assessment, a custom medical plan is designed. These plans are individually tailored to each guest so that we can most effectively guide them through the withdrawal process. Appropriate use of detox and comfort medication is determined on an individual basis by our doctor. Our 24/7 on-site nursing and support staff ensures guests remain safe and comfortable throughout their stay.

Residential Inpatient

Our residential inpatient program is the next step in our comprehensive treatment plan, following medical detox. Our guests attend group therapy for five hours a day, every day, along with regularly scheduled individual therapy sessions. Royal Life Centers has an on-site chef prepares three delicious meals a day, while snacks and beverages are always available in the kitchen. Medical staff is available 24/7 to ensure guest safety and address any needs that may arise.
The Royal Life Centers Experience
Addiction Recovery Specialists
Royal Life Centers employs some of the finest addiction specialists in the industry. Long-lasting sobriety is an achievable goal, and we are here to make that a reality. We work hard on every level to ensure that guests are comfortable and safe throughout their treatment. Our nurses, therapists, case managers, and sober support staff guarantee that guest care is always our top priority, Because We Care.
Get Help Today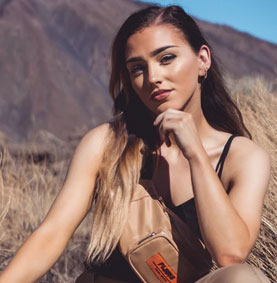 Such a wonderful program and staff members! They genuinely care for their clients and everyone whose life they touch. I'm so grateful for Royal Life Centers I owe them my life!
- Ashley B.
*Due to HIPAA laws, we are unable to show actual client photos. However, each of our testimonials are verified Google reviews.
Latest News and Articles